Uniform
The school uniform is compulsory and is supported by all parents.
We have high standards at Springhill and this includes our uniform. Our children look smart and are ready to learn. No backpacks are allowed in Foundation, Year 1 or 2.
Koolskools - School Uniform Price List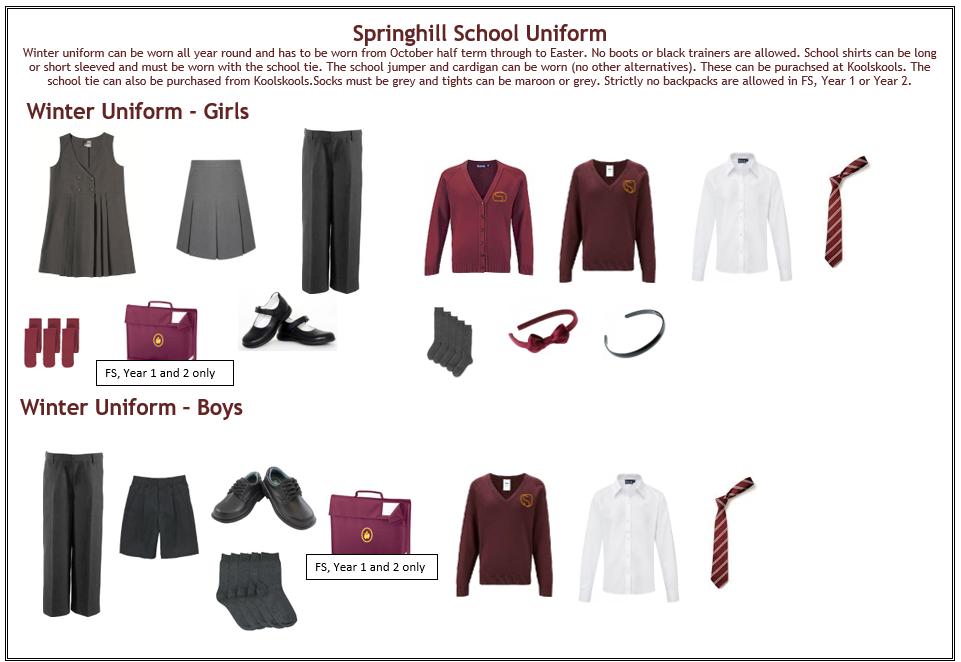 Winter
· Grey skirt, tunic or trousers, white shirt and school tie
· Burgundy jumper or cardigan with the school logo
· Burgundy fleece with the school logo
· Raincoats and jackets should be plain coloured
· Denim, leather or sports jackets should not be worn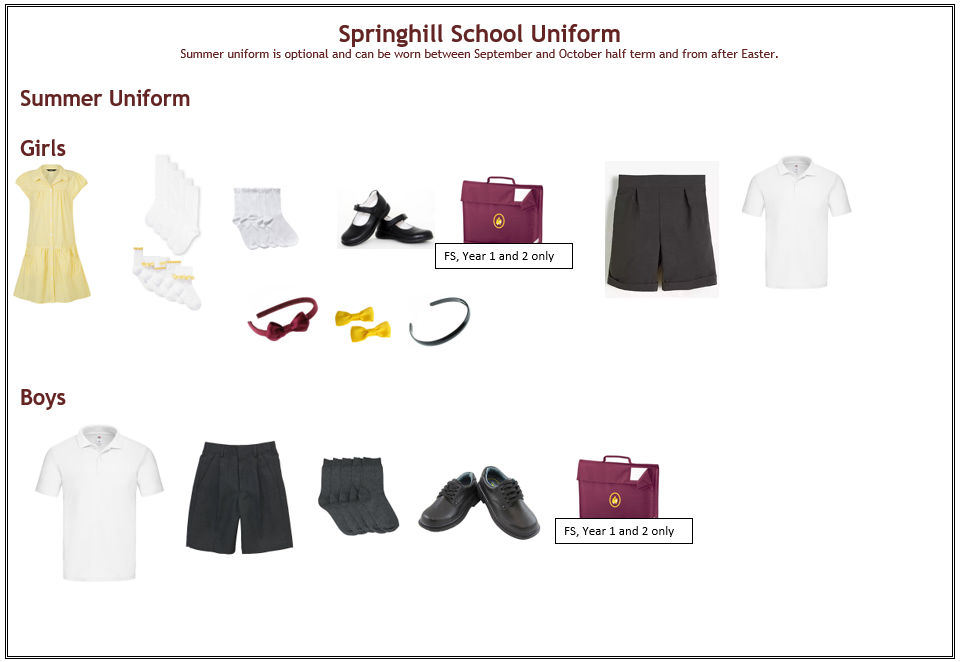 Summer
· White polo shirt with the school logo
· Yellow and white striped or checked dress
· Long or short trousers may be worn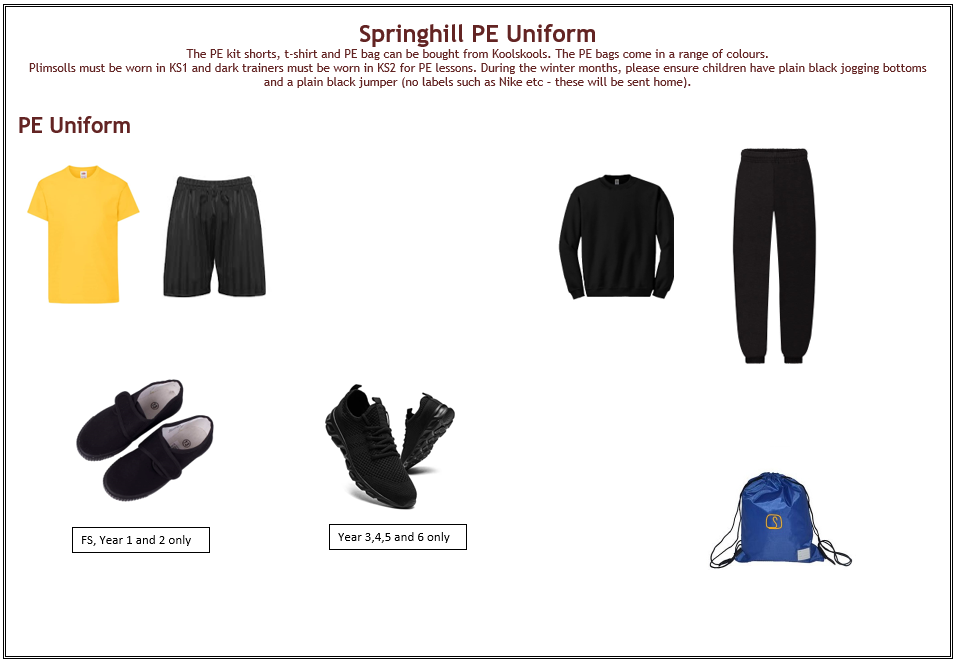 PE
· Black shorts, gold t-shirt and black plimsolls
· Black tracksuit trousers may be worn in the winter for outdoor games
Footwear
· Black, hard wearing school shoes
· Trainers, fashion boots, plastic shoes (jellies), and shoes with high heels may not be worn
· Plain grey or white socks, or grey or burgundy tights, should be worn
Further Information
Please label all items of clothing with your child's name.
Children should not bring toys, mobile phones, computer games etc into school.
Jewellery should not be worn to school. If a child had pierced ears, then we permit the wearing of one pair of small, plain studs. Even these can be dangerous in the playground situation and must be removed or taped for PE lessons.
School Uniform Ordering
Uniform can be ordered and collected from:
Koolskools, 387 Shirley Road, Southampton, SO15 3TS (Tel. 023 80 771 839) or ordered online using the link below.
https://www.koolskools4u.co.uk/product-category/springhill-catholic-primary-school/
Second Hand Uniform
Good quality second hand uniform can be purchased from our school's Parent Association. They have frequent sales in the school playground and if you need items urgently, you can email the school office and we will endeavour to help you: info@springhillcatholic.net