Charism
The charism of our school is based on Jesus being the 'living water'.
'The water that I will give them will become a spring of water within, welling up to eternal life' - John 4:14
At Springhill, our ethos and values help children to come know Jesus and to have a relationship with him through prayer and action. Jesus provides the 'living water' which keeps our faith fresh and refreshed.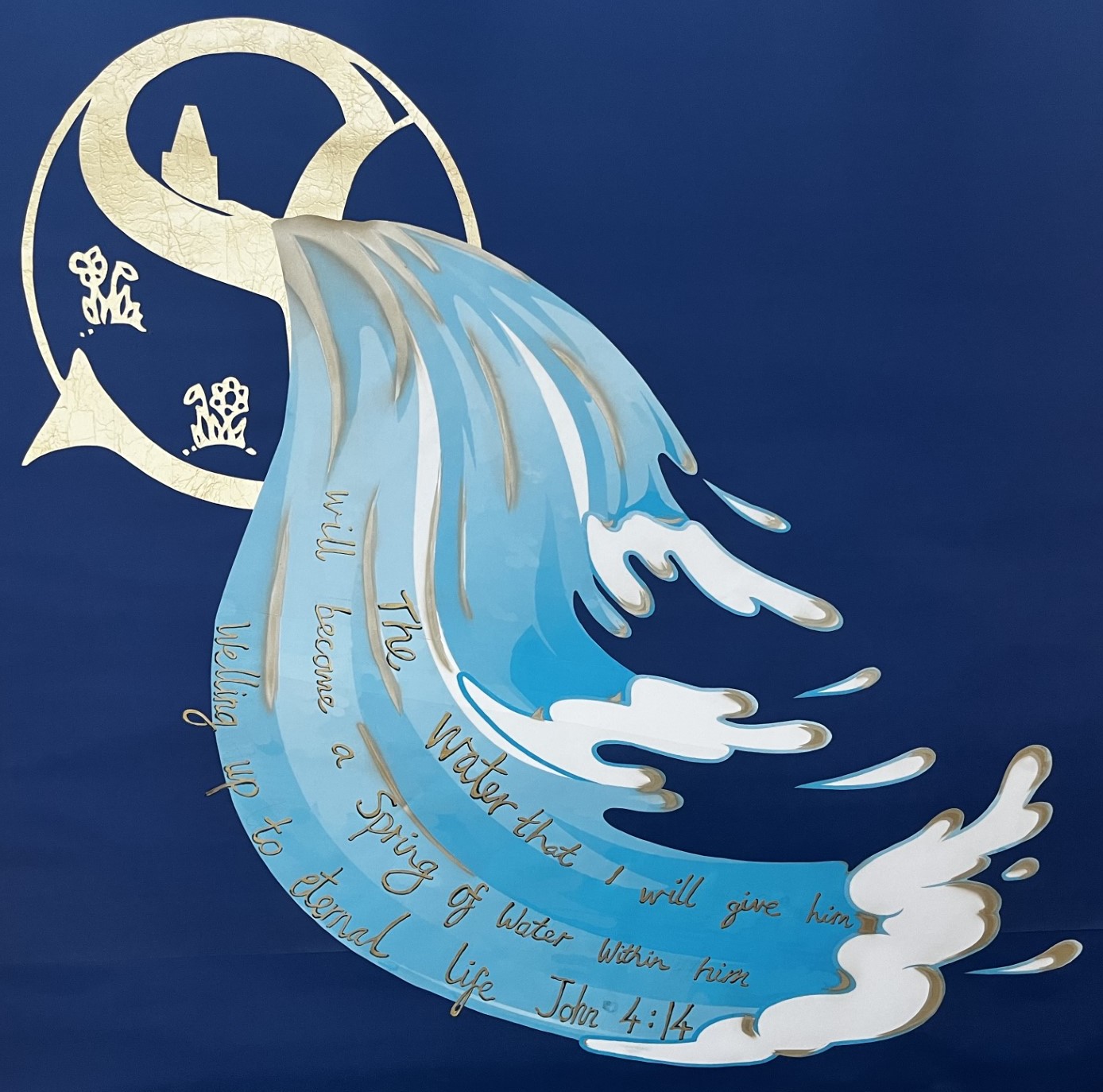 Jesus uses the phrase "living water" in two instances in the Bible. The first instance is found in John chapter 4. Jesus was tired and sat at a well while His disciples went into town to buy food. A Samaritan woman came to draw water, and Jesus asked her for a drink. The Samaritan woman was quite shocked because Jesus was a Jew, and Jews simply hated the Samaritans. Of course, she had no idea who Jesus was and asked Him how He could ask her for water since He was a Jew.

Jesus ignored the question and went right to the point, "If you knew the gift of God and who it is that asks you for a drink, you would have asked him and he would have given you living water" (John 4:10). Notice that He does not say that He is the living water, but that He would give living water to her, and when she received it, she would never thirst again. Of course, that does not tell us what the living water is! For that, we must go to another passage of Scripture. In this case, Jesus is in the temple surrounded by a throng of worshipers. He suddenly cried out, "If anyone is thirsty, let him come to me and drink. He who believes in Me, as the Scriptures said, 'From his innermost being will flow rivers of living water.' But this He spoke of the Spirit, whom those who believed in Him were to receive; for the Spirit was not yet given, because Jesus was not yet glorified" (John 7:37–39, emphasis added). (Gotquestions.org)